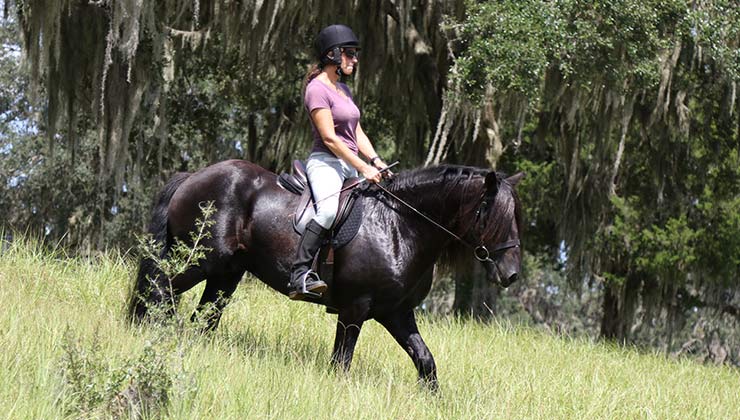 Whatever your training needs, Great All Rounders can help! The knowledge here can adapt to any discipline or requirement, because when you truly understand how horses and riders work you can prepare them for any task.
Zana is a true believer in dressage work to benefit the horse whatever its end job is. All horses need to be balanced, supple and attentive to their rider in order to perform their tasks.
She also feels strongly that dressage work should not be limited to the ring, there's a whole arena called the world out there where horses should still be carrying themselves and their rider well. Correct balance can reduce injury, instil confidence and increase longevity in the working life of a horse. Even on the trail there are places where true collection will keep the path negotiation safe.
Dressage is not just about going round in circles, it is about correct posture of the horse and rider and education in communication between the pair—and it should be FUN for both partners!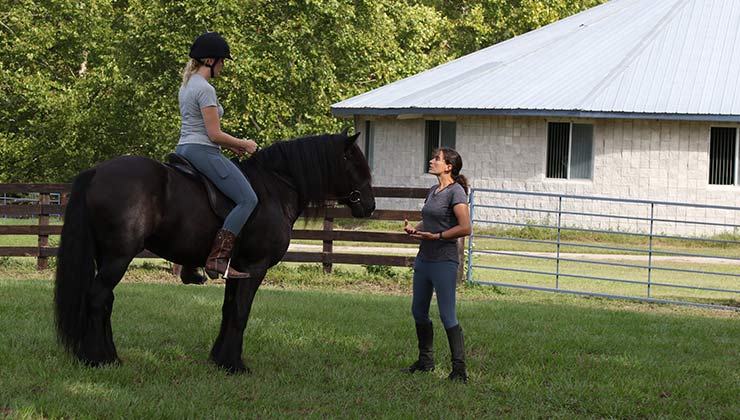 Zana has over 25 years experience working with horses over which time she has worked with trekking ponies, racehorses, competition dressage horses, driving horses, endurance horses and horses and riders in the leisure industry.
She has an HND in horse studies where she specialised in Applied Equitation Science. She supplemented this with the Equestrian Tourism Qualifications where she was the youngest to qualify as BET Centre Manager and also the youngest assessor to join the examining team. She has sat on the Equestrian Tourism Advisory Committee for the British Horse Society for over twelve years helping to enhance the level and quality of these qualifications.
She has worked with many different riders to help train them for these qualifications and also helped people working towards all levels of horse examinations. Zana enjoys working with any type of horse and rider whatever their aims provided that they have the horse's best interest at heart.